NOW A GROUP OF SCIENTISTS SAYs IT IS NOT YOUR FAULT. IT TURNS OUT WE'VE BEEN TRYING TO LOSE WEIGHT ALL WRONG. >> IT IS THE WEIGHT LOSS MANTRA DOCTORS HAVE BEEN TOUTING FOR DECADES. EAT LESS, AND THE WEIGHT WILL DISAPPEAR. ADVICE JENNIFER TRIED TO FOLLOW.
>> ANYTHING CLICK OR WORK. >> NOT REALLY. >> HOW IT IT AFFECTS YOU PHYSICALLY. >> PHYSICALLY I WAS VERY TIRED. SFWL A REPORT FINDS TELLING PEOPLE TO EAT LESS COULD ACTUALLY BE CAUSING MORE HARM THAN GOOD AND THAT RESTRICTING CALORIES NOT ONLY CAUSES PEOPLE TO BE MORE HUNGRY BUT ALSO SLOWS DOWN METABOLISM.
>> BOLLYWOOD FIGHTS BACK AGAINST CALORIE RESTRICTION. >> Reporter: DR. DAVID LUDWIG IS THE REPORT'S LEAD AUTHOR. HE AND HIS COLLEAGUES ARE SUGGESTING A NEW APPROACH CALLED THE CARBOHYDRATE INSULIN MODEL. THE IDEA IS SIMPLE.
IF OVEREATING ISN'T FUELLING OBESITY. STOP COUNTING CALORIES AND JUST CUT CARBOHYDRATES TO CONTROL YOUR INSULIN LEVELS. >> TOO MUCH INSULIN, FAT CELLS GET PROGRAMMED TO HOARD CALORIES.
SO THERE AREN'T TOO MANY CALORIES IN THE BLOODSTREAM. THERE ARE TOO FEW.
AND THAT IS WHY WE GET HUNGRY. >> Reporter: NEW RESEARCH FINDING LOW CARB DIETS ARE SUSTAINABLE. SOMETHING JENNIFER FOUND OUT FIRST HAPPENED. WHEN SHE SIGNED UP FOR A STUDY IN 2019 LED BY A RESEARCHER WHO'S BEEN STUDYING LOW-CARB DIETS FOR 25 YEARS. HE PUT JENNIFER ON A DIET THAT CONTAINED 37 GRAMS OF CARBS A DAY AND HIGH PROTEIN AND HEALTHY FAT LIKE AVOCADOS AND NUTS.
AFTER JUST SIX WEEKS JENNIFER LOST 20 POUNDS. >> THIS IS JUST SIX WEEKS LATER AND ALL THIS WHITE FAT HAS BEEN REDUCED. >> YES. AND THIS IS THE TYPE OF FAT YOU REALLY WANT TO TARGET. >> Reporter: AND KEPT GOING.
>> THREE YEARS LATER, HOW MUCH HAVE YOU LOST IN TOTAL?
>> IN TOTAL ABOUT 88 POUNDS. >> LOST 88 POUNDS. >> YES. >> THAT'S A BIG DEAL.
>> YEAH. >> Reporter: JENNIFER SAYS THE DIET WASN'T EASY AS FIRST. SHE WAS FORCED TO CUT OUT PASTA AND POTATO BUT SEEING RESULTS WAS ALL THE MOTIVATION SHE NEEDED. >> ONCE YOU GET USED TO IT. IT IS WAY EASIER.
>> Reporter: AND SHE'S NOT ALONE. THE STUDIES HAVE FOUND PEOPLE ON LOW-CARB DIETS CAN LOSE MORE THAN SO% OF THEIR BODY WEIGHT AND KEEP IT OFF.
>> WHAT ACTUALLY HAPPENS TO THE BODY WHEN YOU ARE TO A LOW CARB INDICT? >> WHEN YOU LIMIT CARBOHYDRATES, THE BODY GETS REALLY GOOD AT BURNING ITS OWN BODY FAT BECAUSE IT DOESN'T HAVE A LOT OF SUGAR TO BURN FOR FUEL. >> Reporter: SOMETHING JENNIFER SAYS HAS BEEN A GAME CHANGE ZPLER I FEEL GREAT.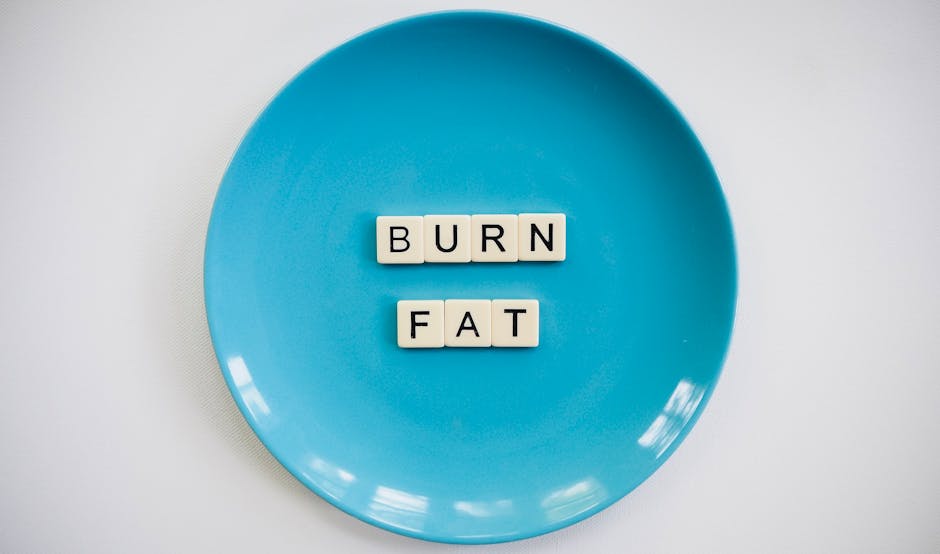 IT IS EASIER TO GET UP AND EASIER TO SLEEP AND I FEEL A LOT MORE COMFORTABLE WITH MYSELF. >> SO ONE MOFFITT MOST INTERESTING THING IS THAT ALSO E.
LIES SOME OF THE STIGMA AROUND OBESITY. DOCTORS OFTEN ASSUME PEOPLE ARE OVERWEIGHT BECAUSE THEY EAT TOO MUCH. BUT INSTEAD, IT FOCUSES ON REGULATING THE HORMONE INSULIN AND THAT IS WHAT IT IS ALL ABOUT.
>> BESIDES JUST, YOU KNOW, DROPPING THE WEIGHT. IS THERE OTHER BENEFIT HERE'S? >> TONS OF OTHER BENEFITS. THE FACT THAT THE RESEARCHER WE JUST SPOKE TO HAS BEEN STUDYING LOW-CARB DIETS 25 YEARS. AND NEW STUDIES NOW.
LOOKING AT DIFFERENT TYPES OF CANCER AND MENTAL HEALTH AND STUDIES SO FAR ARE REALLY PROMISING.
>> BUT LOW CARB HAS BEEN AROUND FOR A LONG TIME. I GUESS NEVER KNEW THE SCIENCE BACKED IT UP. >> ATKINS DIET. >> >> AL DIDCO TEE FOR A WHILE BUT THIS IS LOW CARB.
NOT NO CARB. >> — POINTED OUT. DIDN'T EXERCISE AT ALL? >> DID NOT EXERCISE AT ALL. DID NOT LIFT A FINGER OR TWO ANYTHING DIFFERENTLY.
AND KETO IS A MORE EXTREME KIND OF LOW-CARB. >> EXERCISE. AND NOT EXTREME EXERCISE. WE'RE DOING THAT START TODAY EVERY DAY WALKING CHALLENGE. THAT IMPROVES I THINK YOUR MENTAL HEALTH, COMBINED WHERE A LOW-CARB DIET.
AND I'VE LOST ABOUT 45 POUNDS IN THE LAST SEVERAL MONTHS. >> YOU DID? >> YEAH I. BUT ONLY DOING, I DO ABOUT 100 GRAMS OF CARBS A DAY AND I WALK. >> YOU DON'T JUST WALK.
I'VE SEEN YOU WORK OUT. YOU DO WEIGHTS. YOU DO A LIKE REAL EXERCISE.
>> WELL LOOK, I MEAN, I'M THE OLDEST PERSON HERE. I BEEN TRYING TO LAST A LITTLE LONGER.
Read More: How To Lose Weight: The Real Math Behind Weight Loss
Read More: Solar 3.0: This New Technology Could Change Everything